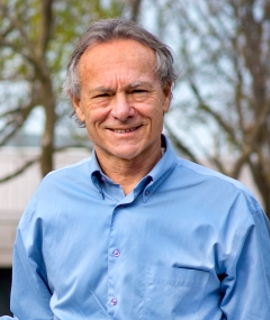 Eddy Rubin
Founder
Edward M Rubin, MD, PhD, FACMG, is a geneticist and genomicist who has spent more than 25 years as a member of the faculty of the Lawrence Berkeley National Laboratory in Berkeley, California. During much of that time, he served as the Director of the DOE Joint Genome Institute where he played a major role in the Human Genome Project. Throughout Dr. Rubin's career, he has taken a keen interest in training STEM PhD scientists. Over the years, more than 50 postdoctoral fellows have trained in his laboratory, the majority of whom are now scientists at leading universities and research institutes around the world.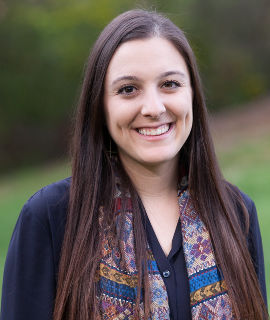 Sarah Cox
Co-Founder
Sarah received her MSPH in International Health: Global Disease Epidemiology and Control at the Johns Hopkins Bloomberg School of Public Health. She has experience in government and non-profit sectors, focusing on population health management, community health education, and research. As Co-Founder of One Sun Health Inc. Sarah leads recruitment and training of international students and volunteers to assist in improving physical, social, and economic health in South Africa, as well as supervising partnerships with local communities and stakeholders. Sarah is passionate about developing sustainable global exchange between students and communities.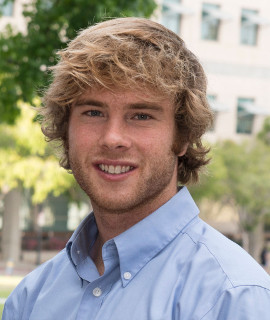 Ben Rubin
Co-Founder & Fellow
Benjamin E. Rubin received his PhD in Molecular Biology from the University of California, San Diego. As he neared the completion of his studies, he sought to take a break from basic science to do outreach abroad and gain perspective on his future. However, after months of extensive search he found no programs aimed at science PhDs that would leverage his education. Luckily, a visiting professor with contacts in the Philippines introduced him to the leadership of the CVIF high school. This connection led to a productive and fascinating six-month employment at what would become Science Corps' first destination. Following his experience in the Philippines he accepted a postdoctoral position in the Jennifer Doudna Lab at University of California Berkeley.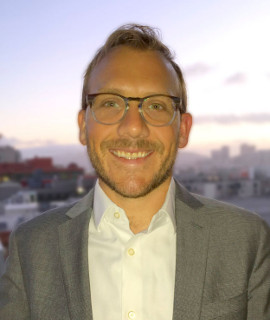 Stephen Harris
Director
Stephen E. Harris, PhD, is an Assistant Professor of Biology at Purchase College, State University of New York. He has a long history of science outreach and education. After receiving a B.S. in molecular genetics in 2006, he moved to New York City as part of the NYC Teaching Fellows Program teaching high school science in the South Bronx. During his PhD studies, he served as an NSF Gk-12 fellow building science research curriculum in public schools in NYC. As an NSF GRFP fellow, he developed an award winning curriculum that teaches basic molecular biology skills to underserved students using mobile labs. He went on to run molecular biology workshops for students and scientists in the U.S., Belize, and Indonesia. Before Purchase College, he was a teaching fellow at Columbia University where he taught and developed curriculum for their core science course. He knows how much impact scientists can have on developing students and is excited to bring his expertise to Science Corps.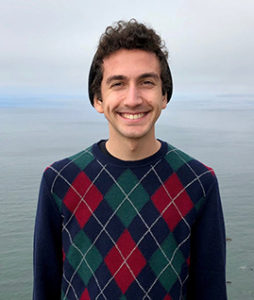 Ezra Bisom - Rapp
Outreach Developer
Ezra is a second-year undergraduate student studying Molecular Environmental Biology and Anthropology at the University of California, Berkeley. He is passionate about equity in education and has considerable experience in the field. Ezra currently teaches health education in low-resource high schools in the Bay Area through Peer Health Exchange and serves on the Leadership Council of this organization. Ezra is a Nationally Registered Emergency Medical Technician and has worked as a laboratory assistant in a cancer biology research laboratory at the University of California, San Diego.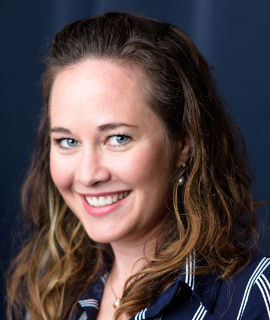 Kendra Benttinen
Operations and Development Manager
Kendra received a BS at George Washington University and an MS at the London School of Hygiene and Tropical  Medicine.  Prior to joining Science Corps, she worked for the Sustainable Science Institute, where she was involved in scientific-capacity building in South America. Kendra has also done research on communicable diseases at several institutions, most recently at the San Mateo Department of Public Health in California.  She has a passion for community activism and is the co-founder of
Bay Bucks
, a Bay Area barter and community currency system.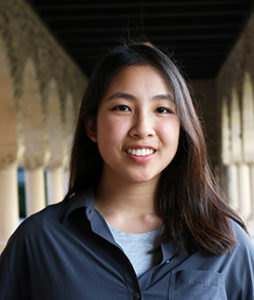 Adrienne Kwok
Outreach Developer
Adrienne Kwok is an undergraduate student at UC Berkeley with a keen interest in biology. During her high school years, she noticed a desire from her peers for greater internship and community service opportunities, and so spent her time working as part of Get Involved Foundation, an organization focused on extending service learning opportunities to high school students. Through her work, she realized the value of forging connections between companies seeking help and students seeking experience in those niches, and the building of mentor-mentee relationships in the process. Today, Adrienne is excited to work as part of Science Corps and continue to build upon her prior work in fostering mentor-mentee relationships and learning experiences. In her free time, Adrienne enjoys playing tennis and being a hobbyist photographer, sketcher, and graphic designer.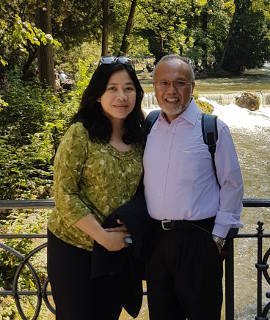 Marivic and Chris Bernido
Collaborators & Hosts
Drs. Christopher C. Bernido and Maria Victoria Carpio-Bernido are president and directress, respectively, of the Philippines site, CVIF high school. Having received PhDs in theoretical physics in the U.S., they returned to the Philippines and established themselves as professors at the Philippine's top university, University of the Philippines. There, Chris headed the Physics department, and both were acknowledged with multiple awards for their research and teaching.
Driven by their mutual commitment to develop their country's STEM capacity, Chris and Marivic sought to create hubs of education and research outside Manila. In 1999 they moved to the rural town of Jagna, Bohol and took the helm of the ailing Central Visayan Institute Foundation, a high school right in the center of town. They instituted a number of innovative educational approaches there that were codified in the CVIF Dynamic Learning Program. This program dramatically improved learning outcomes not only at CVIF, but also at approximately 250 schools across the Philippines where it has been instituted. They also founded the CVIF Research Center for Theoretical Physics in Jagna, which has hosted several workshops, drawing distinguished international scientists including multiple Nobel Prize winners.
For their efforts on behalf of Jagna and the Philippines, Chris and Marivic were awarded the Ramon Magsaysay Award in 2010, one of Asia's highest honors for service.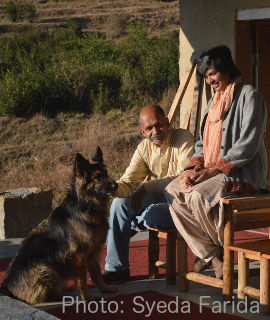 Sarit Sharma and Sandhya Gupta
Collaborators & Hosts
Sandhya and Sarit hold PhDs in Electrical Engineering. They spent almost two decades in the USA working as researchers, but then decided to relocate to India in 2009. They tell Sourav Roy in his article about Aavishkaar: "Living in Minneapolis, we had a long and fulfilling career. However, our society tends to keep engineers devoid of a sense of service towards the society. We decided to quit our jobs and move back to India".
They chose to settle in Kandbari, a small village about 50 km (30 mi) from Dharamshala (the place of residence of the Dalai Lama), right in the Himalayas.
Sandhya and Sarit became disappointed in the culture of rote learning and fear-based education that they observed. "Kids run away from their teachers. Students are intimidated to learn. We believe that there shouldn't be any fear associated with learning. Education should eliminate fear and not ratify it", they told Sourav Roy.
They started developing learning tools for science and math, seeking to make learning fun and accessible: "They started approaching schools and providing hands-on and experiential math and science programs for students from underprivileged backgrounds. In February 2014, Aavishkaar was officially born", reports Sourav Roy.
You can read more about Sandhya and Sarit in Sourav Roy's article, this article on The Better India, and directly on Aavishkaar's website.